St. Louis (Alton) to Minneapolis (Red Wing) (or reverse)
on American Countess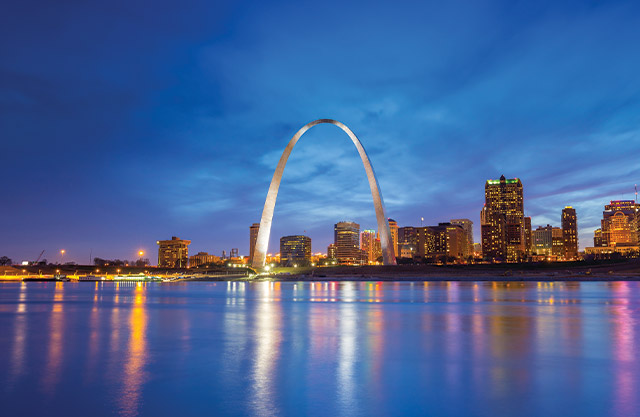 The Mississippi River stretches north toward country that's almost as wild and beautiful as it was during Mark Twain's lifetime. From St. Louis to Minneapolis, the journey through America is still enlivened by the coming and going of rivercraft. This luxury river cruise offers adventure, beauty and comfort to all who embark upon it. The Upper Mississippi River offers the opportunity to explore the territory that served as his muse.
About American Queen Voyages
The mighty rivers of the United States of America once served as the great highways of early exploration and inspired dreams of discovery. Today, American Queen Voyages re-creates the same sense of wonder, excitement and inspirations with all the convenience and comfort of modern luxury aboard the most elegant riverboats in the world, the
American Queen,® American Empress,® American Duchess™
and
American Countess™
. Traveling in the wake of legends, guests are transported to an era
...